Eshealthtips.com – Regeneration knee surgery is an excellent way to repair cartilage damage in the knee. However, there are some drawbacks. Some people may have trouble adjusting to the discomfort, and some of them may require a second procedure to restore their knee to its original condition. The good news is that new surgical techniques have made this option much more accessible. Here's a look at the procedure. You might find it helpful to have your surgeon evaluate your condition before recommending treatment.
Procedures That Have Few Side Effects
The first procedure involves arthroscopy. This involves removing a portion of the damaged cartilage and replacing it with healthy tissue. The chondrocytes from this tissue will be implanted into the damaged area. In some cases, a second procedure may be necessary, which will reduce the chance of rejection. Both procedures have some side effects, but many people find them beneficial. And although there are a few risks associated with them, the recovery time is much shorter.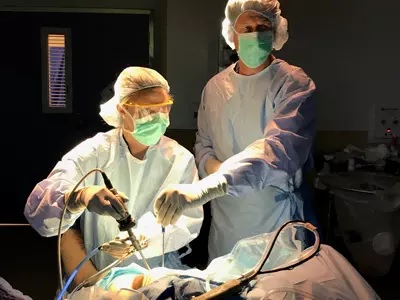 Regenerative approaches to OA are gaining popularity because of their promising results. Recent clinical trials have shown significant potential in improving function and neo-cartilage formation. However, there are still some gaps in our understanding of these treatments. Many open questions remain, such as how many patients respond to the treatment and how long it lasts. Large-scale clinical trials are needed to examine the safety and effectiveness of regenerative approaches.
Ideal Treatment Replenishing Lesions with Chondrocytes
Three clinical studies have shown significant results. One study looked at 4×107 BMSCs injected into knee joints. This procedure reduced pain by over 50%. Adding PRP to MSCs injections did not increase the effect. A second study looked at ASCs from infrapatellar fat and showed no benefit. The results of the study were mixed, but one woman did experience moderate pain six months after the procedure.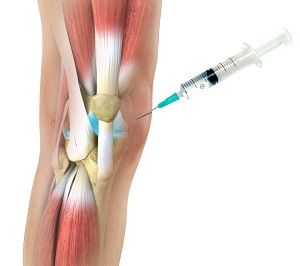 The main issue with regenerative treatments is the quality of the regenerated tissues. An ideal treatment would repopulate the lesion with chondrocytes capable of producing hyaline matrix. This would restore the function of the cartilage and improve joint mechanics. Further, it would delay the progression of OA. Several future perspectives include pharmacological targeting, gene therapy, and additive manufacturing. While the clinical benefits of these techniques are still unknown, they remain promising.
Treating Knee Cartilage Disease
The researchers behind this procedure have successfully used autologous CD146+ perivascular cells to repair cartilage defects in knee joints. Their research suggests that the treatment can enhance cartilage and bone regeneration. Although further study is needed, it remains an effective option for regenerative treatments. And, if it works, it could help millions of people. If this treatment is proven to be effective in treating knee cartilage disease, it could be a game-changer.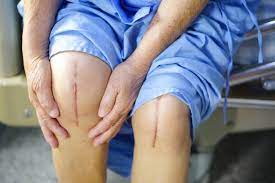 In addition to stem cell-based treatment, MSCs are also a promising cell source for cartilage repair. However, understanding heterogeneity is essential to developing the best strategies using these cells. Functional MSCs differ between different donors, tissue types, and MSC subpopulations. By identifying specific seed cells, researchers can maximize the therapeutic effect of the stem cells. The researchers also want to study the potential of SDSCs for cartilage regeneration.
Reference:
Niemeyer, P., et al. "Autologous chondrocyte implantation (ACI) for cartilage defects of the knee: a guideline by the working group "Clinical Tissue Regeneration" of the German Society of Orthopaedics and Trauma (DGOU)." The Knee 23.3 (2016): 426-435.
Agung, Muhammad, et al. "Mobilization of bone marrow-derived mesenchymal stem cells into the injured tissues after intraarticular injection and their contribution to tissue regeneration." Knee Surgery, Sports Traumatology, Arthroscopy 14.12 (2006): 1307-1314.